What does Conversational Commerce mean?
Many experts speak of the beginning of the "Age of Conversational". Conversational marketing, conversational commerce, and conversational shopping are often used terms. However, what do we mean by "conversational", what role do messengers like WhatsApp or voice assistants like Alexa play in this and how will the topic develop further?
---
We know the meaning of "conversational" from voice assistants such as Alexa or Siri. Apart from verbal conversation, the written word, for example, a chat via WhatsApp or with a chatbot, also counts as conversational interaction. This article is about this form of conversational commerce:
---
Definition of "Conversational Commerce"
One of many definitions that can be found on the web is: "Conversational commerce is understood to be any type of conversation that a user has with a company. Conversational commerce is thus a dialog-oriented form of exchange between the customer and the company."
Well, communicating via messenger apps like WhatsApp or Telegram is one of the most popular ways people talk today!
My hypothesis: messengers are front-ends, like apps and websites, only with reduced interfaces. I now have to do conversational marketing and conversational commerce instead of scrolling and clicking.

Martin Sinner, founder of idealo.de
---
From the website to the app to the conversational device!
If you look at Brazil, India and China – markets that started the topic of digitization much later, you can see very quickly that they have already leapfrogged the stages of apps and websites. While in China nothing runs without the mega app WeChat (a messenger on which I can also shop, order a cab and pay), many companies in other emerging markets already use WhatsApp. The advantages are obvious:
The app is already installed millions of times and is used intensively
Entrepreneurs do not have to program the store or app, host servers, etc.
Once the customer has made contact with the retailer via WhatsApp, the repurchase rate is extremely high.
---
Why Conversational is becoming so important for businesses?
Corner shop is conversational commerce 1.0
Conversational means nothing other than "conversation", i.e. the conversation between two people. In the past, this conversation was also normal between customers and companies. If companies wanted to sell goods in the past, they had to go to the market or visit the customer directly in order to sell him something in conversation.
The corner store (simple a store around the corner) was also legendary: personal and close, and after the third visit at the latest, Aunt Emma knew my favorite chocolate and put it directly into the shopping cart. She didn't have to fear any competition for this, her customers kept coming back. But Aunt Emma also had disadvantages: closed at night, on weekends and when sick, and only a limited range of goods.
The time of online stores and apps is finally  here!
The Internet changed everything! "Markets are conversations" was already said in the Cluetrain Manifesto in 1999 – but the reality of online stores still looks very different in 2020! Companies have outsourced all tasks to their customers. There is hardly any advice, service is only hidden! On their customer journey, customers search for information here and there on the web. In the end, sales in the online store are based solely on price – a battle that no retailer will survive in the long run!
Modern online shopping has long been more than just being able to place orders around the clock. Today, product advice must also be provided in real time in order to satisfy customers. So what could be more natural than shifting customer communication to Messenger services, which are so popular in not only Europe but also the rest of the world? Conversational commerce has long been established among the world's most successful companies, with the major corporations successfully relying on WhatsApp and chatbots.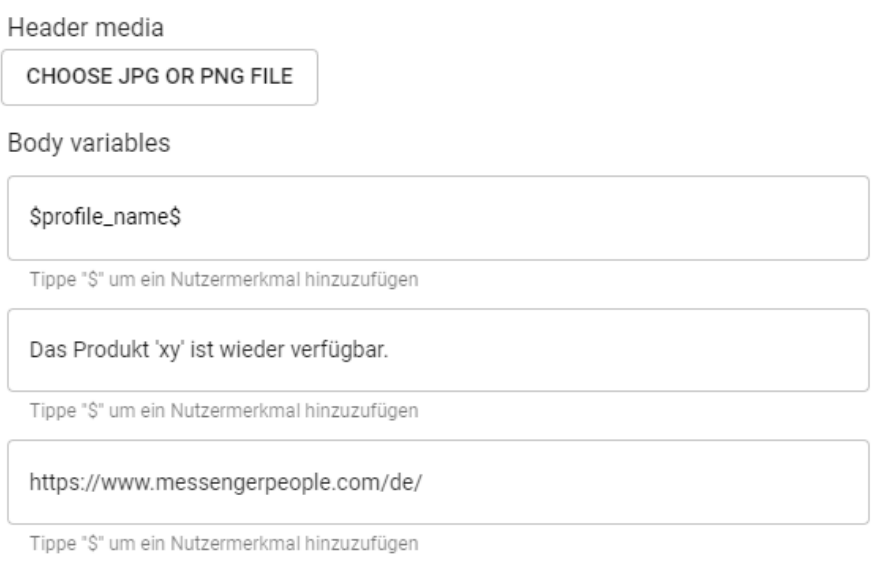 WhatsApp and other messengers are the next step in conversational commerce
"We deliberately didn't build a website for consumers, just like we didn't build an app! The idea behind 'Threads' is curation and convenience. It's a customer-centric business and our customers prefer to communicate via Messenger."

Founder and CEO Sophie Hill of Threads
Messenger now bring together the best of the corner store and the online store! Direct access, feedback and personal advice define the future – the age of conversational commerce!
Dialogs for best advice
Recognition of the user and his preferences
open 24/7/ 365 days
available at any time and any place
---
Conversational Commerce expands the e-commerce target group!
According to the current Digital 2021 Germany Report, the most active e-commerce shoppers are in the age group between 45 and 54. This is exciting because this older target group no longer uses social media – but more than 90% of them still use WhatsApp. WhatsApp can therefore be used to win over a completely new target groups for conversational shopping!
.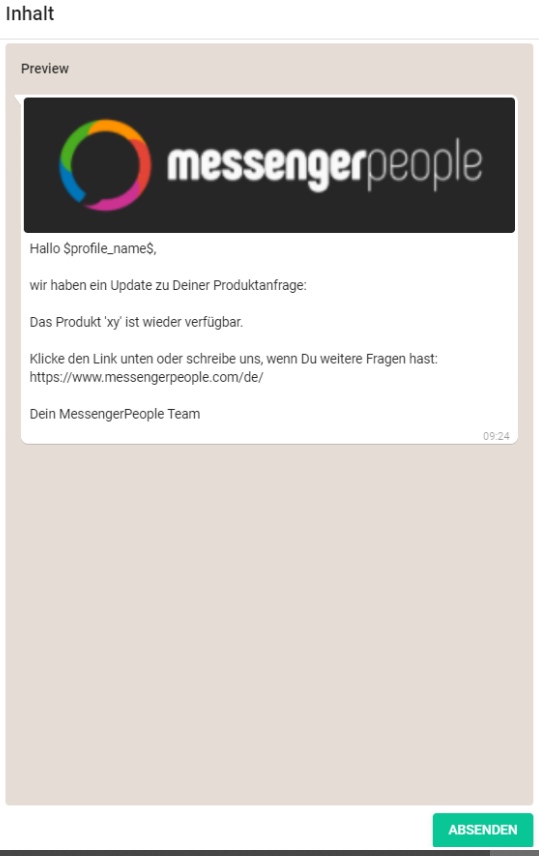 ---
Chatbots & Conversational Commerce?
Critics say that conversational commerce is nothing new! After all, dialog marketing has been around for a long time. The decisive differences are the two most important communication trends of this time: automation and language!
Today, Conversational Commerce is strongly associated with Alexa, Siri and Co. This trend of talking to a device – a virtual assistant is the mega trend of the next years! Conversational Commerce is also developing this structure for Messengers, similar to this principle of question (user) and answer (company). While no question can be answered manually with voice assistants, this is possible in classic customer service via WhatsApp, for example, and also still makes sense.
However, fundamentally, automation is also needed in text-based dialog. Virtual assistants that can guarantee service 24/7 are efficient and save resources.
👉 More about chatbots: Chatbots – Everything you need to know!
---
WhatsApp Payment, Shopping and Conversational Commerce
For a long time, WhatsApp stood for customer service. Now it seems WhatsApp is igniting the next stage. In a blog post, they describe some exciting innovations as "The future of business messaging." read more in: Updates & News: WhatsApp for Business
---
Example of Conversational Commerce in Practice
A few years ago, Artjem Weissbeck successfully founded Kapten & Son, a social commerce company on Instagram. With his new company, hey-charles, the co-founder and CEO wants to think in a completely new way and usher in a new era in conversational commerce. Already today I can get very good advice here via WhatsApp, order and then also pay and if there are problems with the processing (as in my case) – Charles is also on hand – of course via WhatsApp!
---
Advantages of Conversational Commerce
Constant product improvement: customer feedback is much more direct, positive and frequent via Messenger than via social media, for example, where users are more likely to complain than praise.
Reduction in Customer Acquisition Costs: as there is a much higher engagement via WhatsApp than via Instagram or Google, for example, where I have to "buy in" users again and again via advertising
Higher Net Promoter Score: Satisfied customers buy again and recommend!
---
Excursus: Conversational Marketing
If conversational commerce is sales in the digital age, then what is conversational marketing? Through automated chats via WhatsApp and Co., content marketing and dialog marketing can finally be combined. This type of communication has become even more important since WhatsApp announced that it will no longer support newsletters as of December 2019.
The times of PUSH-marketing is changing – the "front PA" is over!
And that's a good thing. Companies that succeed in transporting the idea of service and dialog in messenger marketing campaigns are rewarded with high engagement!
---
Summarizing Conversational Commerce
It is not only technologically that communications are moving away from the computer to the conversational medium messenger.
All customer communication is also moving back in the direction of dialog – only digitally and largely automated. Companies that invest in consulting and service and want to bind their customers more closely, more valuably and more cost-effectively with innovative marketing campaigns will no longer be able to avoid conversational commerce in the future!
---
Your software for Conversational Commerce & Messengers
All the use cases we have shown you in this article can be implemented with our software solution in compliance with the GDPR. It is immediately usable, browser-based and used by hundreds of customers every day. On the one hand, your company is available 24/7 for your customers on the most popular messengers like WhatsApp, Instagram messages, Apple Business Chat, Facebook Messenger, Viber, Notify or Telegram. On the other hand, you can process the requests of customers and interested parties from the various messengers centrally via our tool. In addition, you can use our software solution to implement push communication via Messenger Newsletter on channels such as Notify, Telegram or Apple Business Chat. Finally, the Chatbot Builder helps you and your company, make the collection and processing of customer data as well as customer consulting more efficient and cost-effective through targeted automations via chatbot.
Get a first impression of our Messenger Communication Platform here:
---
With the MessengerPeople News Service you always stay up to date!
---